We believe our amazing colleagues are the foundation of both our rapid growth and the great service our clients experience. That's why we work hard to find, celebrate and empower Ireland's nest team.
From family-friendly policies and sensible working hours to training opportunities and lots of chances to enjoying downtime together, we think our 'find the best and help them grow' ethos is the foundation of our success.
Read on to find out more about our positive working culture…
Behind the Scenes at Tecron
We think creating a workplace where our people can be at their best is about action, not words.
Every team member benefits from:
✓ Set working hours: 8am – 5pm Monday to Thursday with a 4pm finish on Fridays.
✓ No weekend work: To support work/ life balance, family time and wellness.
✓ Social events: We're big fans of our burger truck and pizza van, a beer at the rugby and of course our Christmas party!
✓ Fairness and equality: Our workplace is a non-discriminatory environment. Full stop.
✓ Great training opportunities: We're proud to support colleagues' career development.
In short: we're a people-first business.
We also strive to support local charities, sports teams and projects that benefit our staff and communities.
How do we know our ethos is working? Because our consistently low employee turnover shows we have created a place where people want to work and can enjoy their work.
Career Opportunities at Tecron
Because we're a fast-growing company, we are often recruiting for roles throughout Ireland.
To find our latest opportunities click HERE
Every Tecron role, from entry-level to senior management, involves bringing our values to life every single day:
✓ Do the right thing: Even when no one is looking.
✓ Grow together: Help colleagues to be their best.
✓ Pride in the job: Every time, always.
✓ Customer service is everything: A better customer experience underpins every decision.
If this approach to work sounds like a fit, please watch out for our available opportunities. We hope to see you soon.
Why do hundreds of construction sector perfectionists across Ireland repeatedly trust Tecron for specialist roofing products and accessories? Because we're more than just a 'supplier', we're a professional partner with a single aim: making projects easier for our valued clients.
How do we do this? Read on…
The Tecron Difference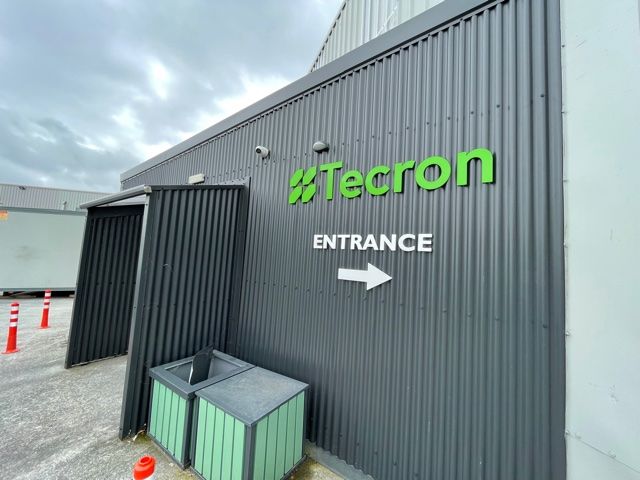 We're a rapidly growing business because we don't compromise on service. Ever.
For valued customers like you this means:
✓ No 'call centres': Expert, direct help from a knowledgeable team is on hand before, during and after your order.
✓ Superb products: Hand-picked, proven products we trust to perform, if we don't recommend a product we won't sell it.
✓ Reliable supply chain: Large quantities of locally held products ready for dispatch almost immediately.
✓ Delivery your way: Tell us where and when you need your order. We'll deliver the supplies you need, wherever they're needed.
In short: simply contact us to speak to a specialist who'll work to make your next roofing project the efficient, high-quality finished product you demand from every job.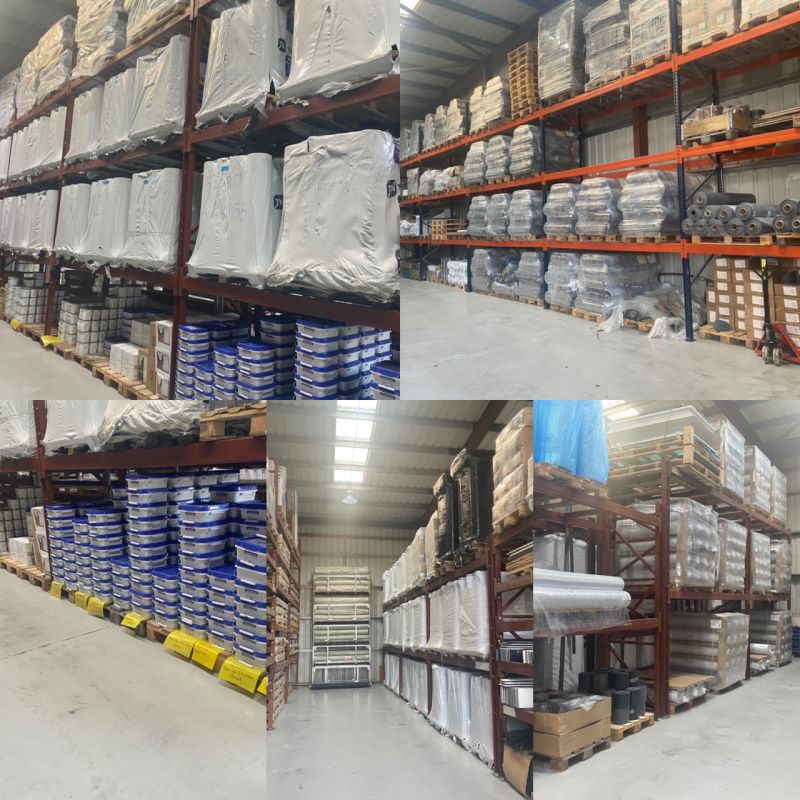 The Tecron Story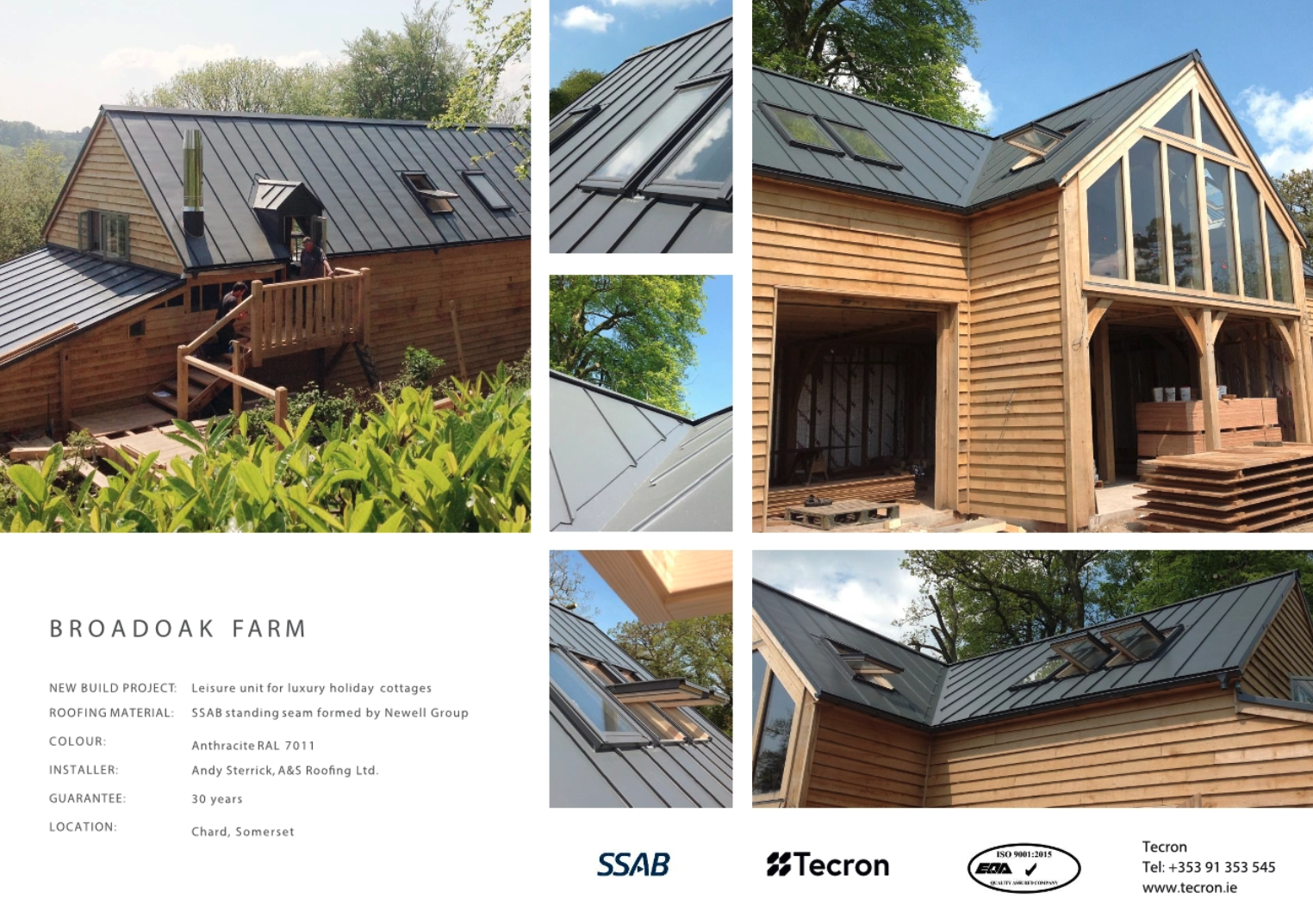 We've been expanding the capacity of our Oranmore, Galway, HQ including our busy on-site trade counter.
We're also bringing in new Sales Representatives to offer even more personal help to clients in Leinster and Munster.
The new roles are just some of the colleagues we're bringing to stay ahead of ever-rising customer demand.
But we never lose sight of our working culture along the way: we give back to the community through charity and sports sponsorships and value work/ life balance. This means we work hard to finish for home at a sensible time (and even a little earlier on Fridays!).
To follow the latest news from Tecron, as well as see essential case studies and recommendations, follow us on LinkedIn.
Most of all, become part of a renowned Irish success story simply contact us – phone +353 91 353 545 or email sales@tecron.ie – and tell us about your next project. We're here to help.